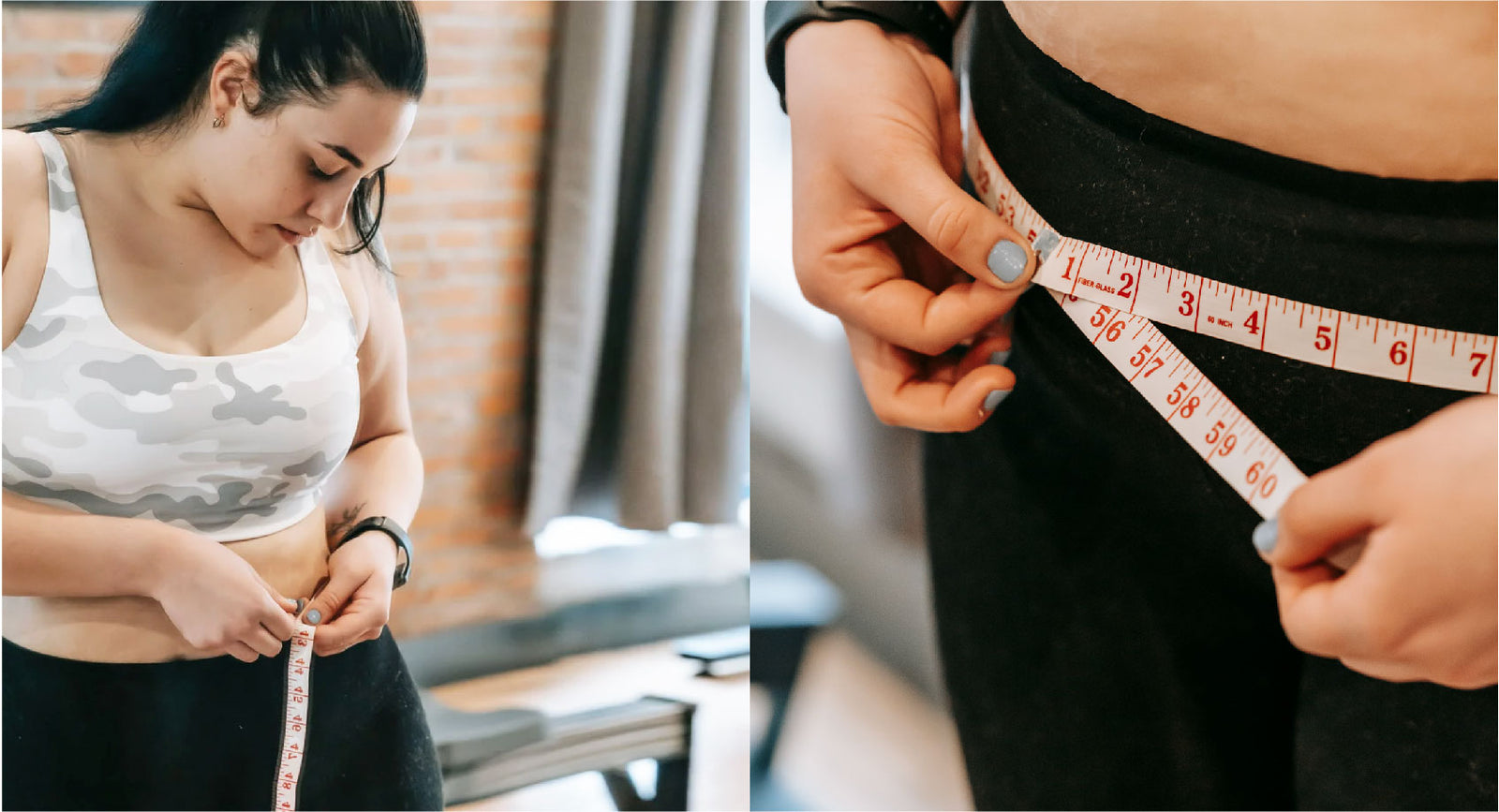 Shapewear should feel snug but not tight. It should give you a better-looking shape without cutting off blood flow or oxygen. It should feel comfortable and not restricting. In order to find the perfect fit and size for your shapewear, do not just assume the size you need is the same as your dress or pant size. Whether you are thinking of buying a waist trainer or full body shapewear, in order to get the proper fit, it is important to accurately measure your entire body with shapewear measurements.
WAIST MEASUREMENTS

Stand in front of a full-length mirror and bend to the side – and there is your natural waist. It may seem high, but your natural waist is actually about 2 inches above your belly button. Wrap the tape measure comfortably around your midsection – do not pull tightly. You should be able to fit one finger between your skin and the tape.
BUST MEASUREMENTS

Start by wearing a lightweight, non-padded bra. Making sure the tape measure is parallel to the floor, wrap the tape measure directly below your breasts, along the ribcage. This will give you your underbust, or band, measurement. Then, measure the fullest part of your breasts, with your shoulders back and chin up. These two numbers determine your bra and cup size. The underbust measurement is the band size and the larger number, or breast number, is your cup size. Each inch in excess of the band size is one letter in cup size. One inch difference is an A cup, two inches is a B cup, and so on. For example, if your underbust measurement is 32 and your bust measurement is 35, your bra size is 32C.
TORSO MEASUREMENTS

Especially with full body shapers, it is very important to know the length of your torso. If you are tall or have a long torso, you may consider buying a larger size or find shapewear designed especially for you. If you don't wear a long enough shaper, it can cause a great deal of discomfort.
This measurement will need some assistance from a friend. Hold the tape measure at your shoulder as high as your neck, then down the front over the fullest part of your bust, between your legs and up your back, stopping where you began at the neck. This number is your torso size.
HIPS MEASUREMENTS

The fullest portion of your hips is about eight to ten inches below your natural waist. Making sure that the floor and the tape measure are parallel, wrap the tape measure comfortably around the fullest area. No cheating by pulling too tightly.
In order to have comfortable yet effective shapewear, it is imperative that you have the proper fit. Depending on the garment, some measurements will be more important than others; for example, a full body shaper needs an accurate torso measurement, while a waist trainer needs a correct waist size. This is accomplished by measuring your body correctly.