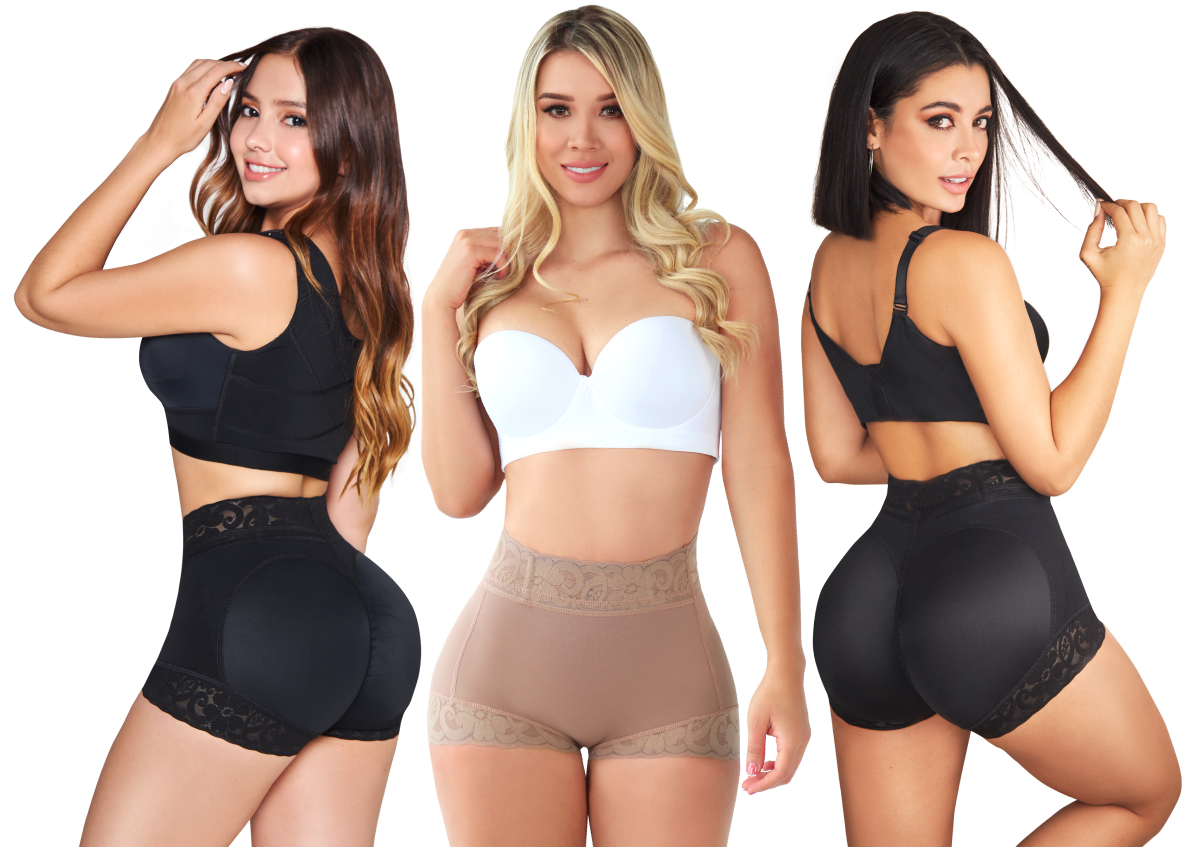 5 Reasons why the Jackie London 4001 Panty Gluteus Enhancer
is a must for every occasion.
1. Seamless & Invisible
Flat seams technology ensures your shapewear is invisible under your clothes.
La tecnología de costuras planas garantiza que las prendas moldeadoras sean invisibles bajo la ropa.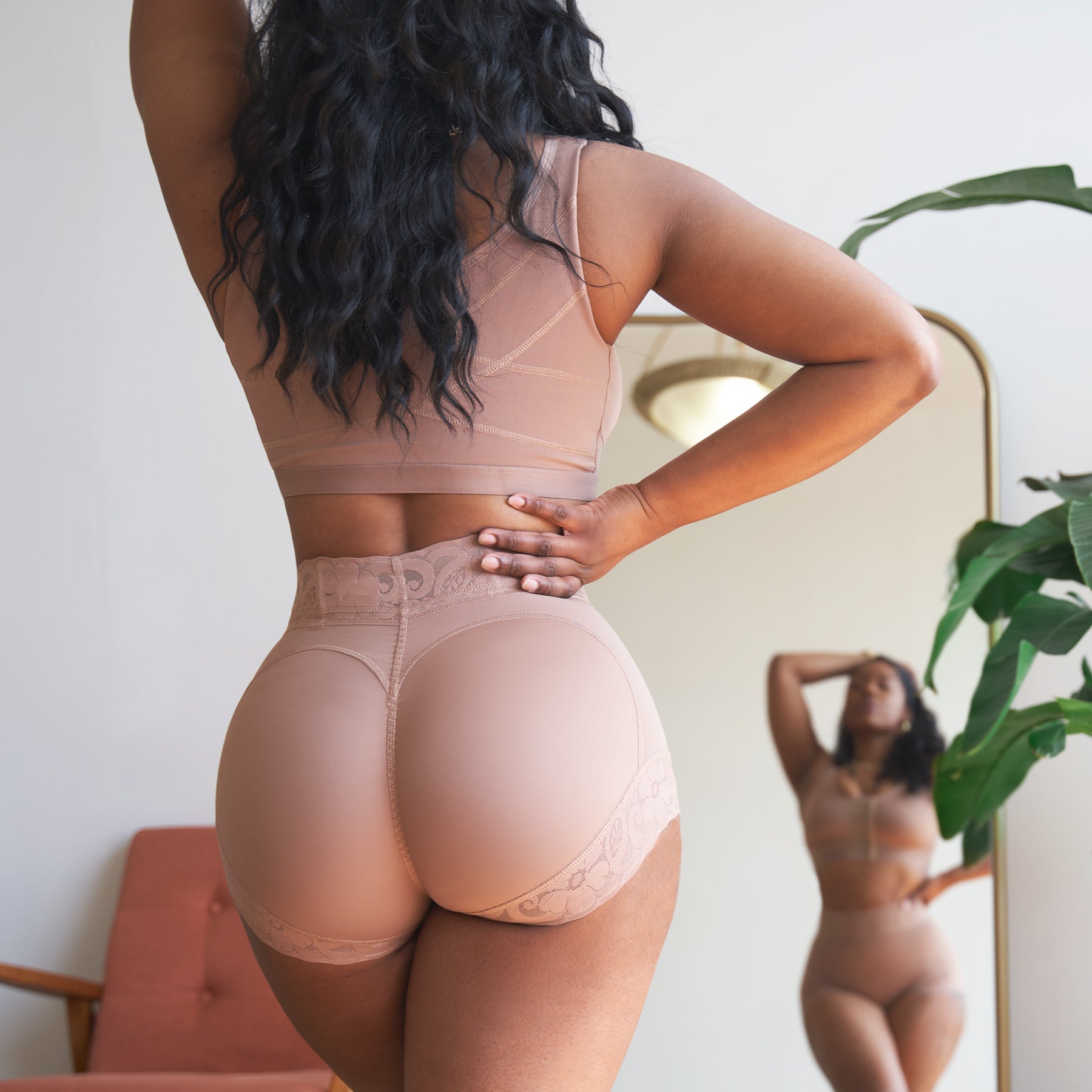 2. More compression
This Body Shaper is tight. Shapes better overall. Enhances your hips and gluteus.
Esta faja moldeadora aprieta más. Moldea mejor en general. Realza tus caderas y gluteos.
3. Best quality fabrics made in colombia
We use smart fabrics manufactured in Colombia, with the latest technology to ensure comfort, breathability, compression and a soft silky touch.
Usamos telas inteligentes fabricadas en Colombia, con la última tecnología para garantizar comodidad, transpirabilidad, compresión y un suave tacto sedoso.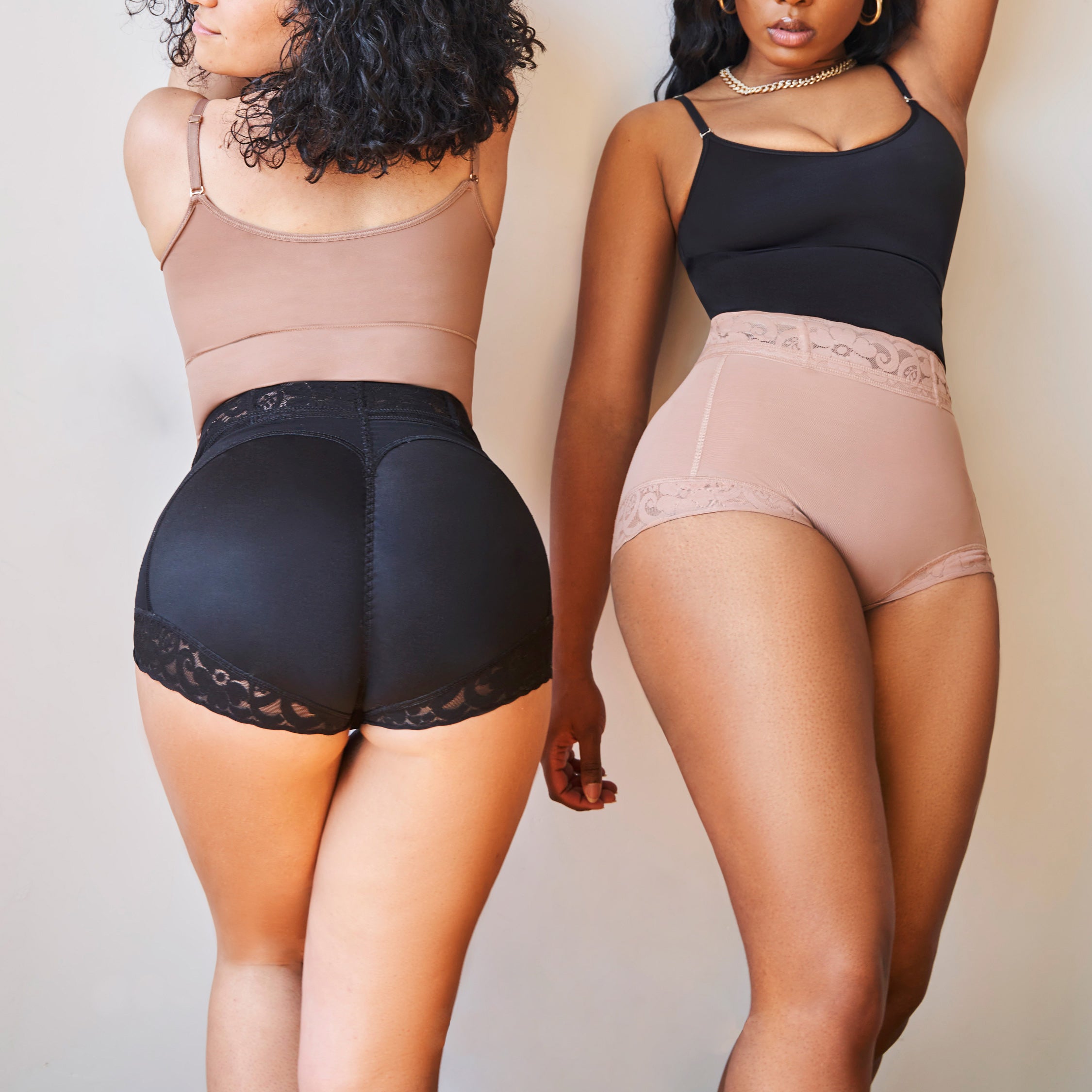 4. There's always going to be a size that fits you
We offer sizes from 2XS through 5XL (7XL In selected styles). By offering all these sizes you can ensure that you will find the perfect fit in our garments.
Ofrecemos tallas desde la 2XS hasta la 5XL (7XL en estilos seleccionados). Al ofrecer todas estas tallas puede estar seguro de que encontrará el ajuste perfecto en nuestras prendas.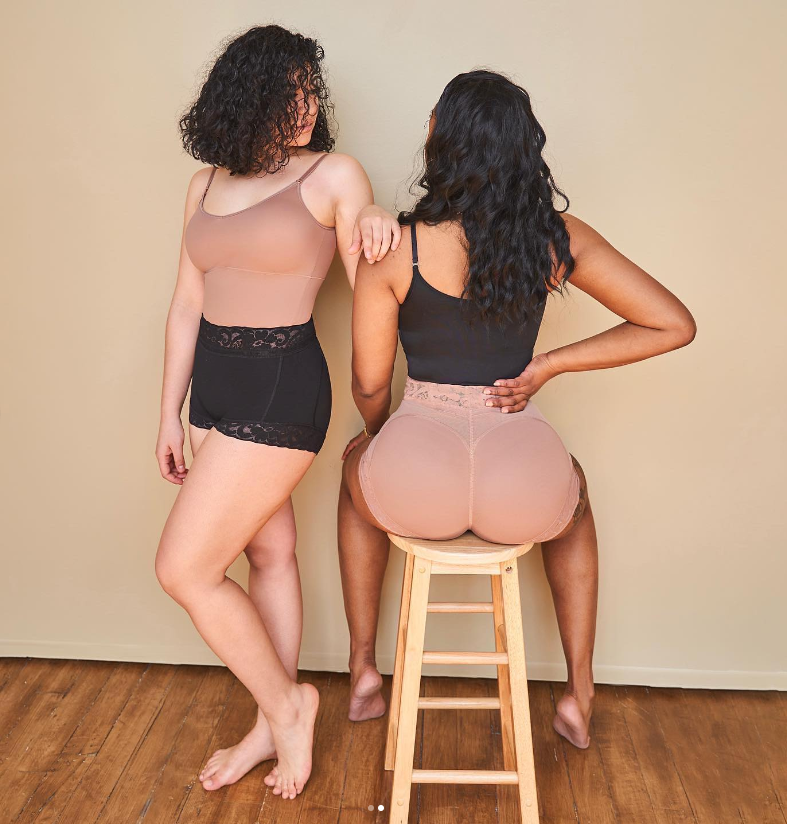 5. Comfortable and easy to wear
Easier to put on because it smoothly slides through your skin, you just put it on and there you go!
Más fácil de poner porque se desliza suavemente por la piel, te la pones y ¡listo!
Jackie London Shapewear
Other Shapewear
Designs for every occasion
2 days free shipping

* some conditions may apply

Innovative designs that guarantee the perfect blend of compression, comfort and fit at the same time
Manufactured with the latest smart fabrics technology that are buttery soft and cold to the touch
Siliconed lace that gently adheres to your skin to avoid roll downs of the garment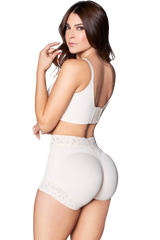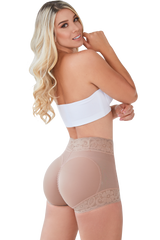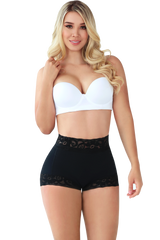 JACKIE LONDON 4001- Panty Gluteus Enhancer
$45.00
See size chart
Size :
Color :
Buy 2 and shipping is free

Free shipping on USA orders over $75

2 Day Delivery
Easy Returns
 

SIZE CHART (INCHES)

PANT SIZE

WEIGHT

WAIST

HIPS

YOUR SIZE IS:

0-3
100-120
24-26
33-36
2XS
1-3
100-120
25-28
35-38
XS
3-5
120-140
27-30
37-40
S
5-7
140-160
29-32
39-42
M
7-9
160-180
31-35
41-44
L
9-11
180-195
33-38
43-46
XL
11-13
195-210
35-40
45-48
2XL
13-14
210-225
37-42
47-50
3XL
14-15
225-240
39-44
49-53
4XL
15-16
240-255
41-46
51-56
5XL
16-17
255-265
43-48
53-58
6XL
What our customers think of our Panty Gluteus Enhancer
★ ★ ★ ★ ★
"I have been looking for a product to enhance my buttocks and I finally found it with Jackie London 4001. It fits perfectly and gives me a natural-looking boost. I love it!"
"He estado buscando un producto para mejorar mis nalgas y finalmente lo encontré con Jackie London 4001. Se ajusta perfectamente y me da un impulso de aspecto natural. Me encanta!"
Maisie
★ ★ ★ ★ ★
"I purchased Jackie London 4001 panty gluteus enhancer and it exceeded my expectations. It's comfortable, easy to wear and gives me the shape I was looking for. Definitely worth the investment!"
"Compré Jackie London 4001 panty gluteus enhancer y superó mis expectativas. Es cómodo, fácil de llevar y me da la forma que estaba buscando. ¡Definitivamente vale la pena la inversión!"
Joy
★ ★ ★ ★ ★
"Jackie London 4001 panty gluteus enhancer is amazing! It gives me the perfect amount of lift and shape, and it's comfortable to wear all day. I highly recommend it."
"Jackie London 4001 panty gluteus enhancer es increíble! Me da la cantidad perfecta de elevación y forma, y es cómodo de llevar todo el día. Se lo recomiendo encarecidamente."
Liana
★ ★ ★ ★ ★
"I bought Jackie London 4001 panty gluteus enhancer and it is so comfortable to wear. It gives me the boost I need and looks natural. I am very happy with my purchase."
"Compré Jackie London 4001 panty gluteus enhancer y es muy cómodo de llevar. Me da el impulso que necesito y se ve natural. Estoy muy contenta con mi compra."
Raven
★ ★ ★ ★ ★
"I am so impressed with the quality and effectiveness of this product. It has transformed my look and I feel so much more confident."
"Estoy muy impresionada con la calidad y la eficacia de este producto. Ha transformado mi apariencia y me siento mucho más segura."
Adley
★ ★ ★ ★ ★
"I absolutely love my panty gluteus enhancer! It gives me the extra lift and shape I've been looking for in my pants and dresses. I've received so many compliments since I started wearing it."
"¡Me encanta mi potenciador de glúteos! Me da la forma y la elevación extra que he estado buscando en mis pantalones y vestidos. He recibido tantos cumplidos desde que empecé a usarlo."
Kora
✕
→
←