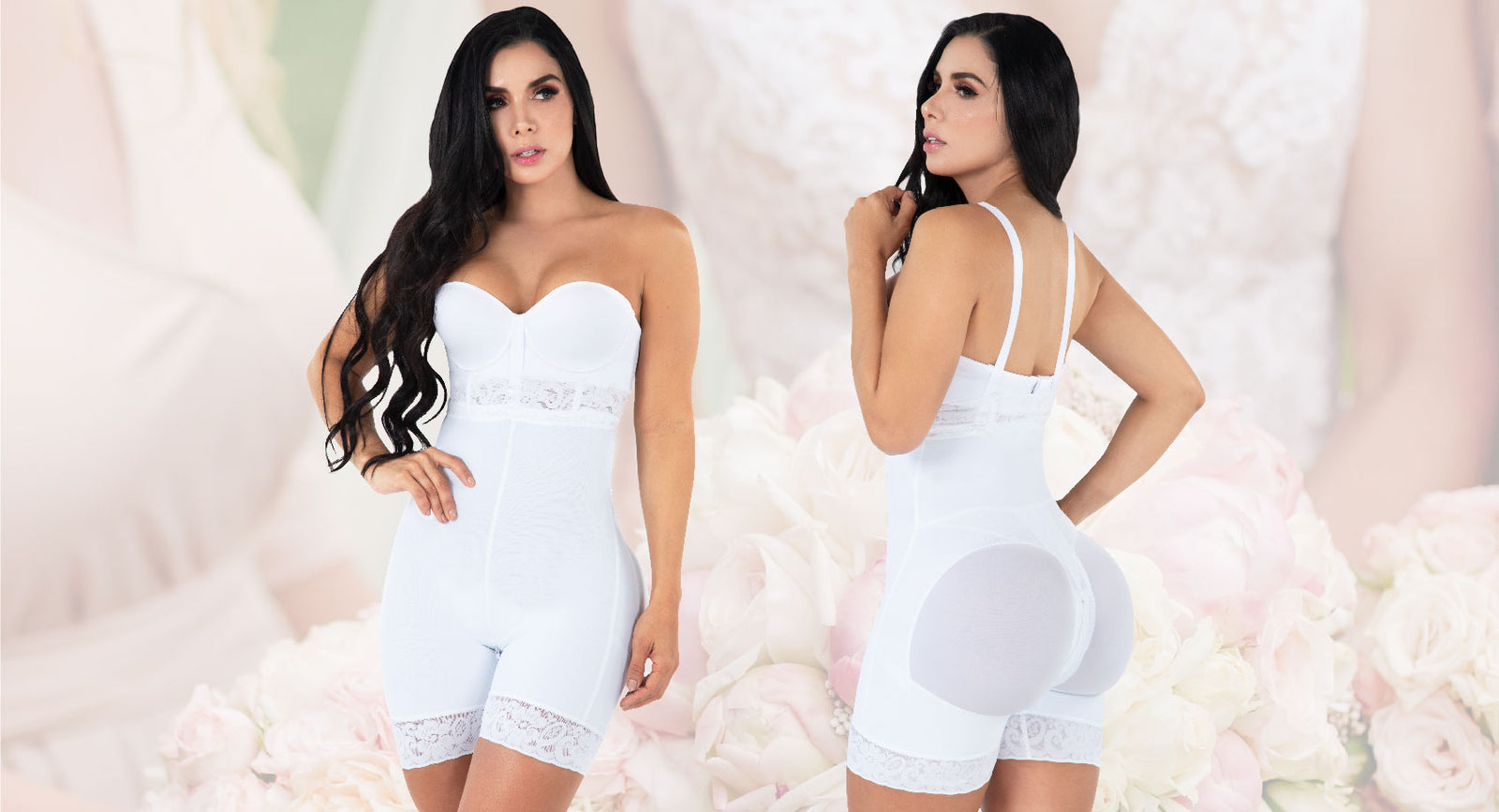 You have finally chosen the perfect wedding dress. But don't stop there. What you wear underneath is a major contribution toward looking your best. And if you have a backless or strapless gown, it is especially important to wear the right undergarments. The following suggestions will help you to pick the correct bridal lingerie to wear under your dress.
CHOOSING BRIDAL LINGERIE BASED ON YOUR GOWN STYLE

A gown's silhouette will determine your choice of bridal lingerie. Close fitting gowns such as the "mermaid" style will show off your figure, so you may need more full support, such as a long line bra or complete body shaper. Ball gowns highlight your waist and a corset or bustier is best to slim your midsection and lift your bust. Sheaths and A-lines usually have a more relaxed fit, so a full or half slip may be all you will need.
DETERMINING THE COLOR OF YOUR BRIDAL LINGERIE

Wedding gowns come in many shades of white and ivory and so does lingerie. However, in order for your bridal lingerie to not show through your dress, it is usually best if you match your undergarments to your skin tone and not the dress.
WEAR SHAPEWEAR TO COMPLEMENT YOUR BRIDAL LINGERIE

Too curvy – or not curvy enough? To give your figure an extra boost, you may want to try wearing shapewear under your dress. As soon as you put on your shapewear, you will see your body become instantly smoother, curvier, and change how you look in your dress. And there is a bonus: standing all day – especially in high heels – can give you a backache. A body shaper will give you additional support to keep your back straight and supported all day. But be sure to get the correct size – wearing a shaper that is too tight can give you unsightly bulges along your back!
BRIDAL LINGERIE MISTAKES THAT YOU CAN AVOID

Avoid bulges across your back, as just referenced. Strapless bras and body shapers should not fit too tightly. High back body shapers can help to avoid this problem, as well as convertible bras. Bring your bridal lingerie to all fittings. Lingerie can change the way your dress will fit and hang, potentially changing the way the seamstress will pin it for alterations.