It`s like love at first sight!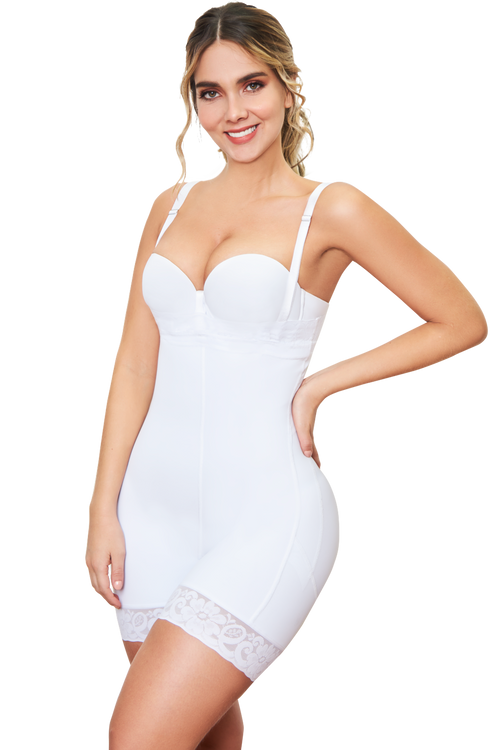 JACKIE LONDON 4600 - High Waisted Gluteus Enhancer
$90.00
JACKIE LONDON 2020 - Shorts Bodyshaper With Wide Straps
$120.00
A COMBO SHAPER FOR YOUR AMAZING CURVES!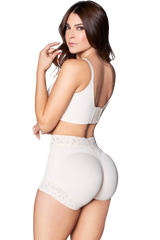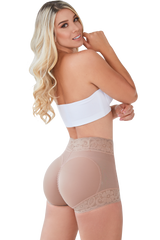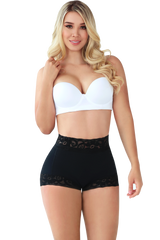 JACKIE LONDON 4001- Panty Gluteus Enhancer
$45.00
See size chart
Size :
Color :
Buy 2 and shipping is free
Shorts Bodyshaper With Wide Straps
THE BEST-SELLER FOR
YOUR DAILY SHINE!
Wide adjustable straps for more comfort
Personalized "2 sizes in one" shapewear
Enhances greatly your gluteus and hips
High quality, soft and smooth material
High Waisted Gluteus Enhancer
YOU WON'T WANT A CLOSET WITHOUT IT!
Great complement for dresses and low cuts tops
Perfect white for wedding dresses
Amazing choice for a cocktail or party strapless dresses
GIVE YOUR BODY A UNIQUE AND PERFECT SHAPE!
Compress your waist, hips,
gluteus and thighs
Look beautiful and natural!
OCASSIONS TO WEAR THIS GIRDLES

Free shipping on USA orders over $75
Secured Payments.
Easy Returns
 

SIZE CHART (INCHES)

PANT SIZE

WEIGHT

WAIST

HIPS

YOUR SIZE IS:

0-3
100-120
24-26
33-36
2XS
1-3
100-120
25-28
35-38
XS
3-5
120-140
27-30
37-40
S
5-7
140-160
29-32
39-42
M
7-9
160-180
31-35
41-44
L
9-11
180-195
33-38
43-46
XL
11-13
195-210
35-40
45-48
2XL
13-14
210-225
37-42
47-50
3XL
14-15
225-240
39-44
49-53
4XL
15-16
240-255
41-46
51-56
5XL
16-17
255-265
43-48
53-58
6XL
If you are not satisfied with a product purchased through this website you can return it within 30 days for a refund or store credit. You will only have to pay for the shipping from your end to our location. To avoid the hassle of exchanges due to buying the wrong size we encourage to take a close look to the size chart at the time of purchase. Do not buy a smaller size that the recommended by the size chart because most likely it won't fit. Our body shapers are very tight and run small.
What our customers think of our products
Comfortable and of very good quality
Cómodas y de muy buena calidad
Cristina
I love this garment, I feel very comfortable,it doesn't show on the jeans and it lifts very nicely
Me encanta esta prenda, me siento muy cómoda, no se nota en los jeans y levanta muy bien
Paula
Amazing product and perfect fit!
¡Producto increíble y ajuste perfecto!
Yamil